Our biggest deal of the year!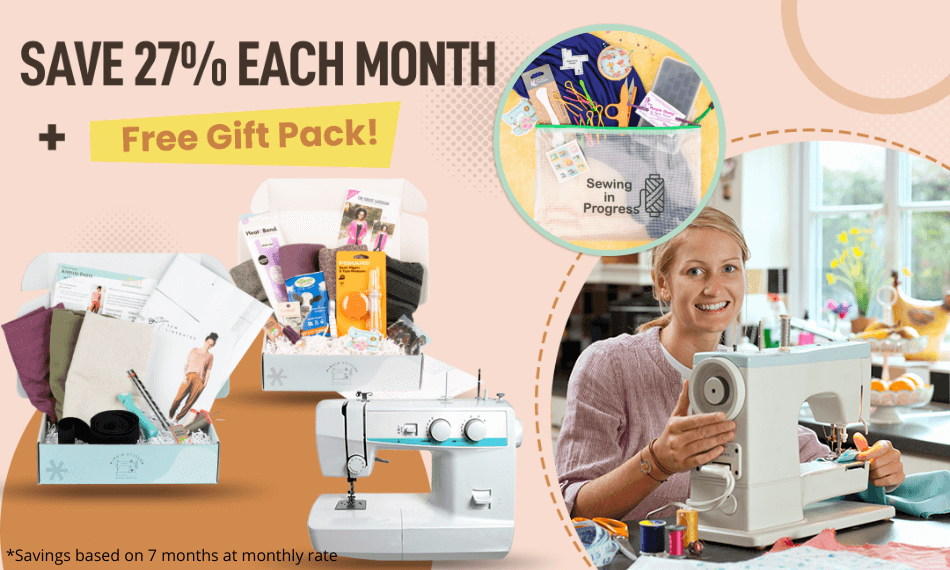 6 Month Prepay
$67 per month
PLUS get your 7th month free
& a FREE gift pack!
Over $150 in free gifts
Ships Free!*
One Payment of $405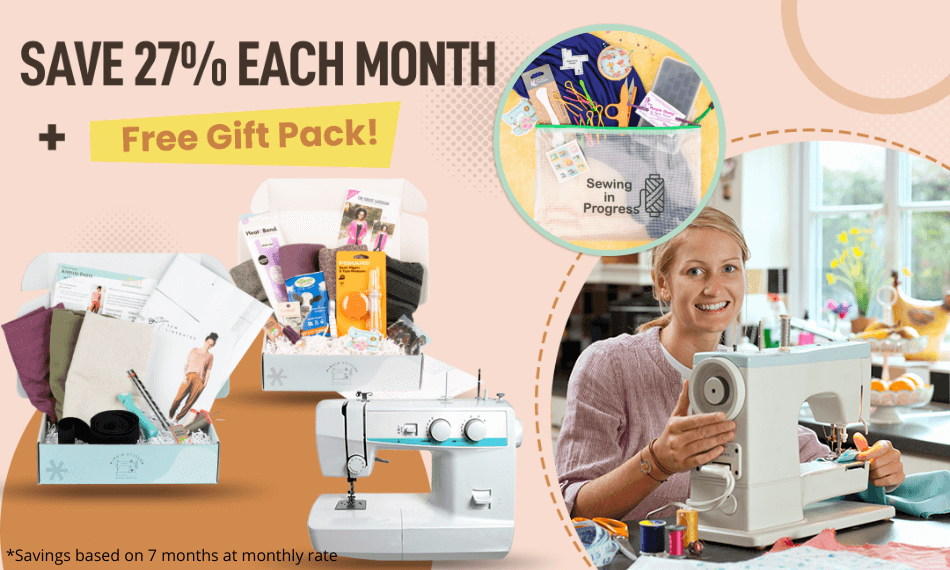 Subscriptions automatically renew. Flat Rate Shipping to Canada is $10 per month. All prices listed are USD. Customer responsible for any import taxes and fees.
Check out IndieStitch's Next project!
The featured pattern for November 2022 is the Cozi Jacket from Pattern Scout! 
"The Cozi Jacket is a lightweight zip-up jacket with an oversized, slightly cropped fit, dropped shoulder and large patch utility pockets on the front bodice. This is the perfect wardrobe staple for maximum layering comfort. Wear it with leggings and a t-shirt for cozy work-from-home practicality. Or pair it with your favorite jeans and sneakers for that effortless athleisure-chic style."

This month's pattern as a downloadable PDF (so that you can print it time and time again).

A Full size, copy-shop printout of the featured pattern (no printing or taping required!)

Coordinating fabric, usually 2-3 yards (the RIGHT kind for that month's pattern), no more wondering if your fabric has enough stretch or if it is made of the right material.

From Thread to Buttons to Elastic – Everything you need for the project!

Notions & Sewing Swag, cute and fun to add a smile to your face and make your sewing even more fun.

Access to the monthly sew a long and private IndieStitch community (so that you can get support with any sewing questions and make new friends along the way!).

"It's so convenient- everything you need for the project is in the box! The sew-along videos are great- I love being able to watch a technique, pause, and work through it at my own pace. I feel like I really picked up some new skills and at the end I have a fun new clothing item!"
–  Delisa Freistadt