12 Months
First box only $24.97
then $49.95 per month

A whole YEAR of Sewing!
$5 shipping
billed monthly
6 Months
First box only $27.47
then $54.95 per month

**Most Popular!**
$5 shipping
billed monthly
Monthly
$59.95/mo
No Commitments
Cancel anytime
$5 Shipping
Billed Monthly
6 & 12 month plans are a pay as you go subscription. No large costs upfront!  If you are not 100% satisfied with your subscription, we guarantee we will make it right. You pay per month and are committing to the length of your subscription. Subscriptions automatically renew.
*Flat Rate Shipping to Canada is $15. All prices listed are USD. Customer responsible for any import taxes and fees.
Check out IndieStitch's Next project!
The featured pattern for August 2022 is the Lucky Undies Pattern from Rad Patterns
"The Lucky Undies Pattern is a versatile sewing pattern to give you the most comfortable underwear in whichever style you prefer. They are virtually wedgie-proof, and come with several silhouette and edging options to give you exactly the fit and feel you want."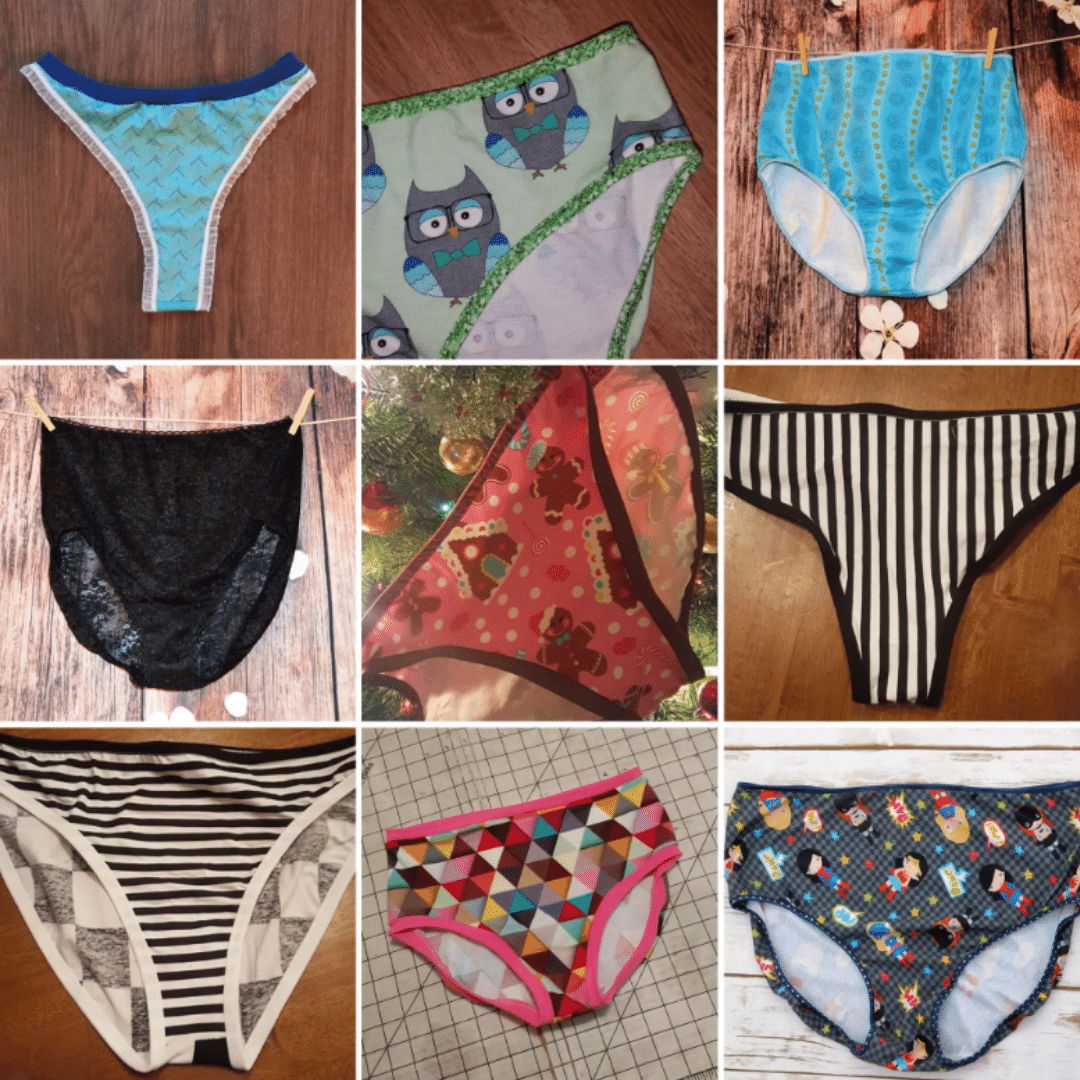 This month's pattern as a downloadable PDF (so that you can print it time and time again).

A Full size, copy-shop printout of the featured pattern (no printing or taping required!)

Coordinating fabric, usually 2-3 yards (the RIGHT kind for that month's pattern), no more wondering if your fabric has enough stretch or if it is made of the right material.

From Thread to Buttons to Elastic – Everything you need for the project!

Notions & Sewing Swag, cute and fun to add a smile to your face and make your sewing even more fun.

Access to the monthly sew a long and private IndieStitch community (so that you can get support with any sewing questions and make new friends along the way!).

"It's so convenient- everything you need for the project is in the box! The sew-along videos are great- I love being able to watch a technique, pause, and work through it at my own pace. I feel like I really picked up some new skills and at the end I have a fun new clothing item!"
–  Delisa Freistadt