1 Month
$69.95
Send 1 Project Kit!
$9 Shipping
3 Months
$179.85
Save 14%
Most Popular!!
$9 Shipping per Box
6 Months
$329.70
Save over 20% each month.
BEST DEAL!!
$9 Shipping per Box
*Flat Rate Shipping to Canada is $16. All prices listed are USD. Customer responsible for any import taxes and fees.
Check out our next project!
Our pattern for December 2021 will feature the Roxy Jumper from Sew Over It!
"The Roxy Jumper is perfect for extending your autumn wardrobes through winter – the ideal make to wear over one your favourite handmade dresses, as she'll keep you warm and stylish! She also looks fab paired with a high waisted skirt or pair of trousers. She will be your winter wardrobe's best new friend!
We wanted Roxy to be a classic design like so many of our patterns but we've added some variations for you to mix and match. Go for super simple or mix it up with a bell sleeve or a pretty gathered shoulder yoke detail"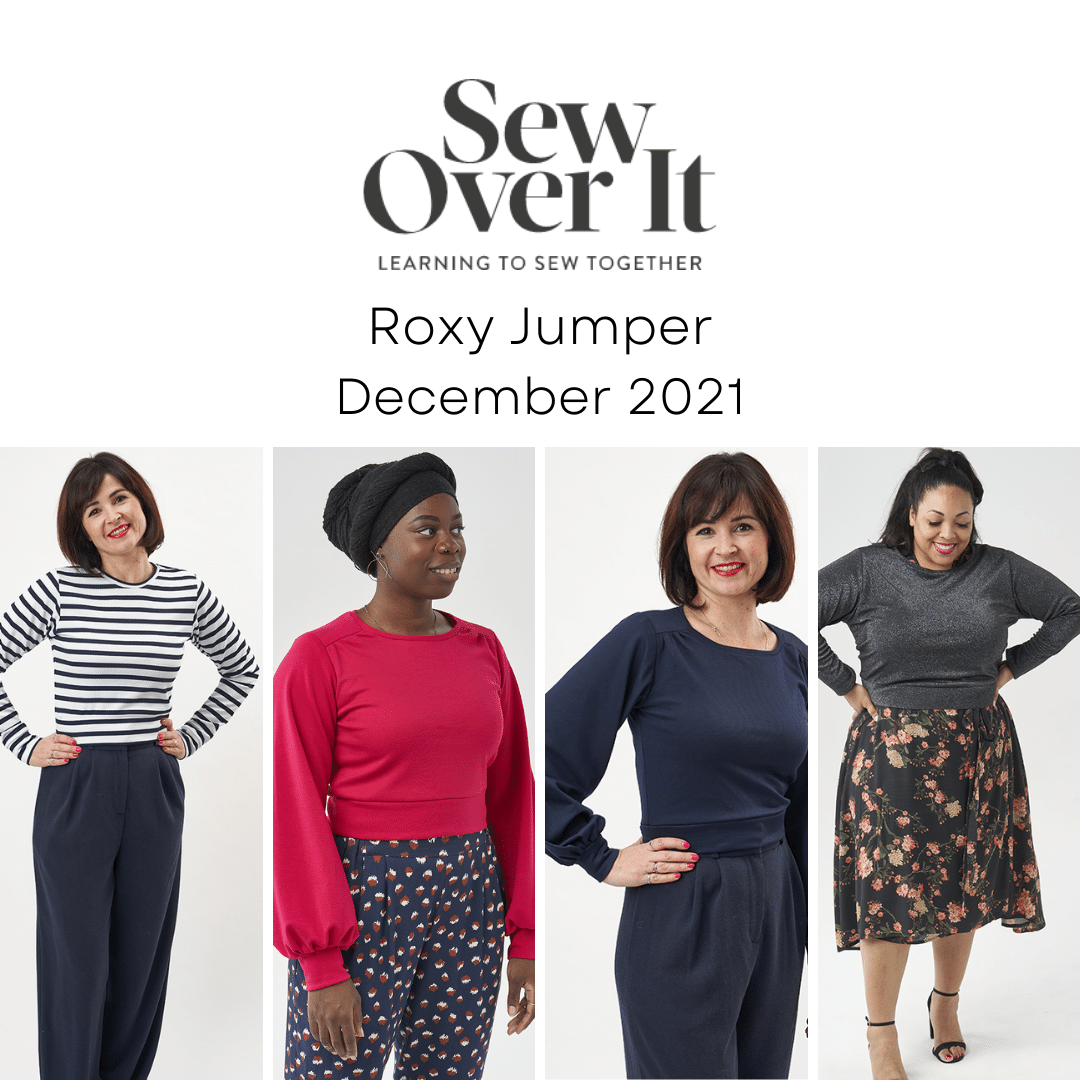 Each and every box includes…

This month's pattern as a downloadable PDF (so that you can print it time and time again).

A Full size, copy-shop printout of the featured pattern (no printing or taping required!)

Coordinating fabric, usually 2-3 yards (the RIGHT kind for that month's pattern), no more wondering if your fabric has enough stretch or if it is made of the right material.

From Thread to Buttons to Elastic – Everything you need for the project!

Notions & Sewing Swag, cute and fun to add a smile to your face and make your sewing even more fun.

Access to the monthly sew a long and private IndieStitch community (so that you can get support with any sewing questions and make new friends along the way!).

"It's so convenient- everything you need for the project is in the box! The sew-along videos are great- I love being able to watch a technique, pause, and work through it at my own pace. I feel like I really picked up some new skills and at the end I have a fun new clothing item!"
–  Delisa Freistadt